Sealed Crimped Splices 16-12 AWG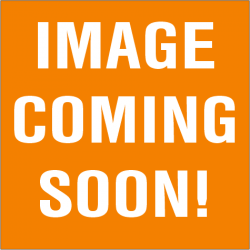 Brand:
Product Code:
Sealed Crimped Splices 16-12 AWG
Availability:
Usually Ships in 1 Week
Call for Price: 1-281-858-6333
Sealed Crimped Splices, 16-12 AWG, Color code: Yellow. Protect the splice against galvanic action, corrosion, time degradation, and environmental exposure. The splice is made up of a seamless, annealed, tin plated copper tubing with an insulator of heat-shrinkable polyvinylidene fluoride that has thermoplastic sealing inserts. Continuous operation from -55° C to +175° C.